Oyonale - 3D art and graphic experiments
Mars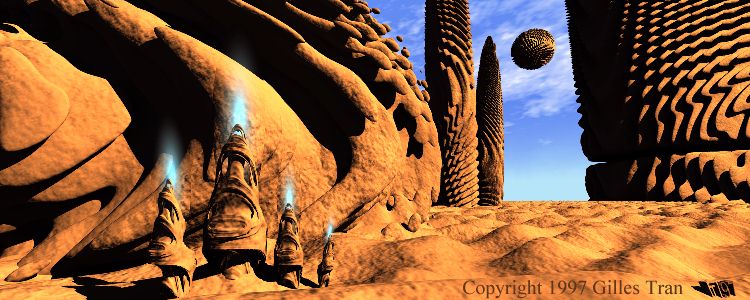 Artwork created in 1997
Renderer: POV-Ray
The rocks are all isosurface. I took the simple primitive equations for the sphere and the cylinder and added a few sine and cosine function to alter the shapes.
The three "creatures" on the left are Julia sets.
The Nasa mission on Mars was on the news when I made this picture, hence the title.