Oyonale - 3D art and graphic experiments
The fishermen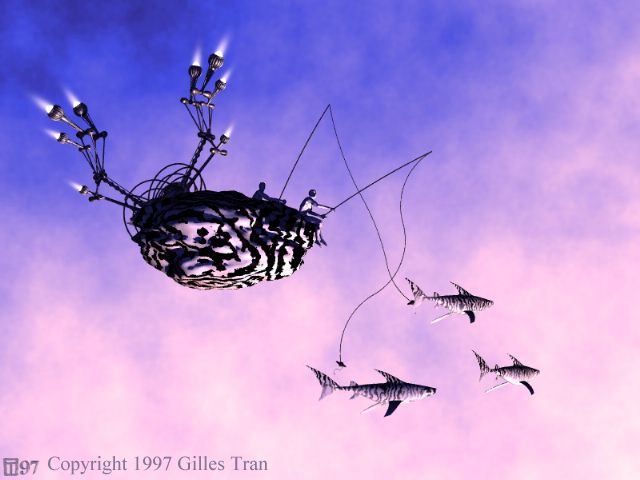 Artwork created in 1997
Renderer: POV-Ray
The asteroid was built with John Beale's GForge and the Orb-Cyl utilities. GForge generates image files to be used as height fields, or to be processed into rocks and asteroids by Orb-Cyl.
The "shark" was modelled with the beta version of Rhino. Actually, it is a mixture between a shark and a tuna !
The striped pattern on the asteroid was inspired by British SF cover artist Chris Foss' extraordinary painting of a camouflaged pirate spaceship on a striped asteroid, made for an aborted movie adaptation of Frank Herbert's Dune. The movie was made much later, in 1984, and unfortunately did not use Foss' work.