Description
M60 machine gun modelled with Cinema 4D. For those who, like me, know very little of weapons, the M60 is the enormous gun used by Sylvester Stallone on the poster of First Blood / Rambo.
The file M60_c4dfr.zip contains two Cinema 4D scenes with textures.
IMPORTANT: these scenes require finalRender for rendering. Particularly, the textures are specific to finalRender. However, the files can be opened with standard Cinema 4D but you will need to create your own textures and lighting.
The OBJ file doesn't contain the textures.
The files contain the gun and its ammo (complete and spent cartridges).
Download
3D scenes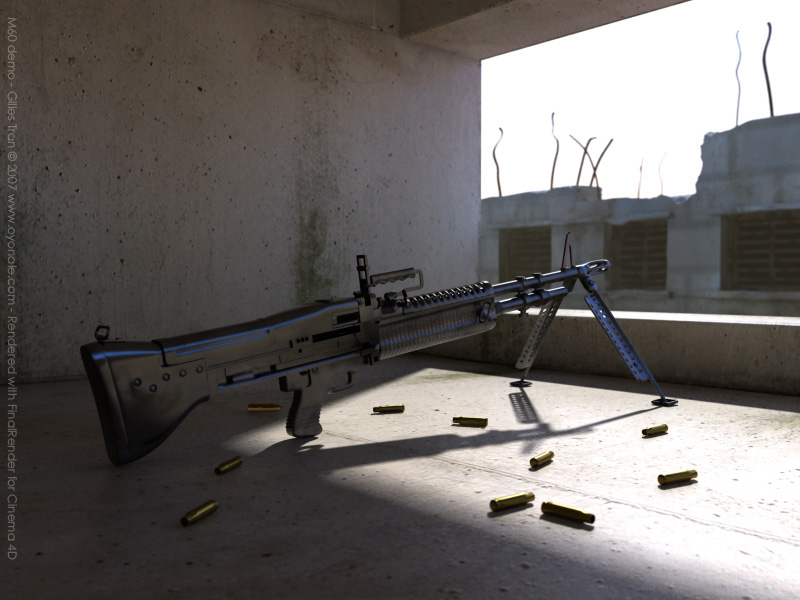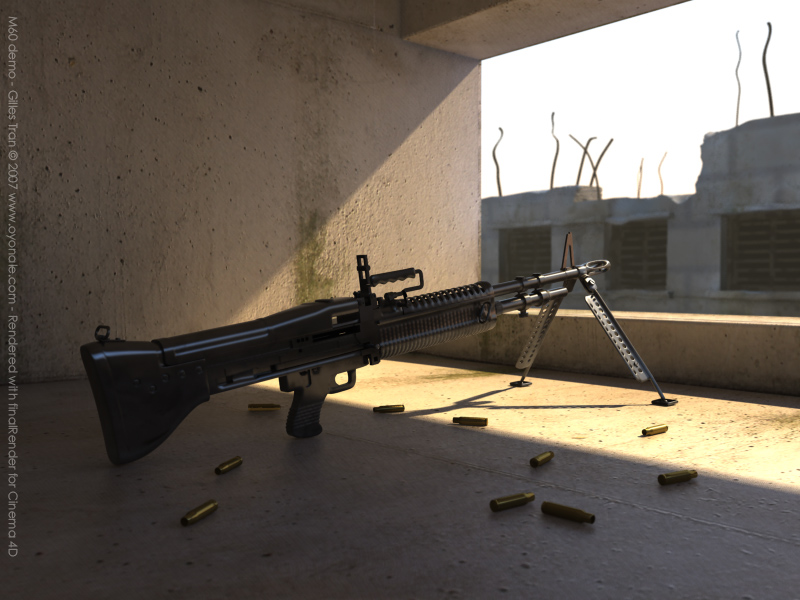 This 3D object was used in the following pictures :

Licence
Creative Commons License By Attribution