Oyonale - 3D art and graphic experiments
Eve in the morning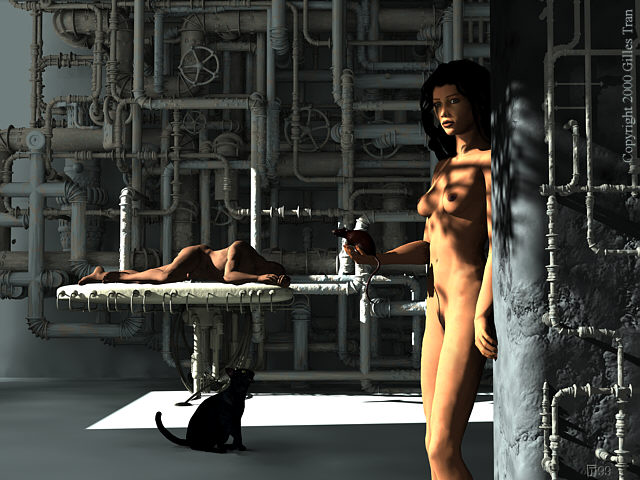 Artwork created in 1999
Renderer: POV-Ray
The pipes were obtained with the MadPipe macro.
Adam, Eve, the cat and the rat are all Poser/DAZ characters. Eve includes many "morph targets" found at http://www.renderosity.com and other Poser-related forums. Morph targets expand the range of expression of the standard Poser figures. In this case, morphs were used for her face and breasts.
In spite of using morphs, the rendered Eve wasn't quite perfect, so she was touched up here and there to remove various blemishes (and particularly some strange rolls of fat on her thigh). However, this was the first time I was able to use a Poser character in close-up.