Oyonale - 3D art and graphic experiments
The hive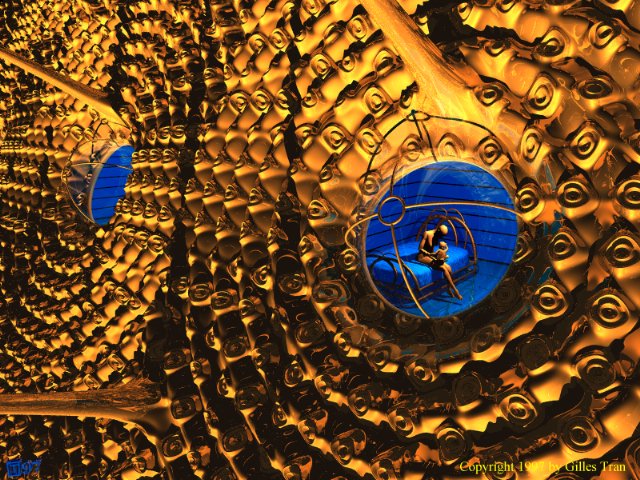 Artwork created in 1997
Renderer: POV-Ray
The society/building idea has been used by UK novelist J. G. Ballard in "High-rise", where the wealthy and civilised inhabitants of a gigantic sky-scraper revert to sheer barbary (cannibalism included).
In 2001, I received an email from Claire Walsh, the long-time companion of J.G. Ballard, who was curious about the link between this picture and Mr Ballard's novel.
The "building" is made of an isosurfacic equation that mixes square roots, cosine and exponentials. The "spike" is given by a 1/(x²+z²) term in the equation.
"Bonnemère" means literally "Goodmother" in French.