Oyonale - 3D art and graphic experiments
The taming of the K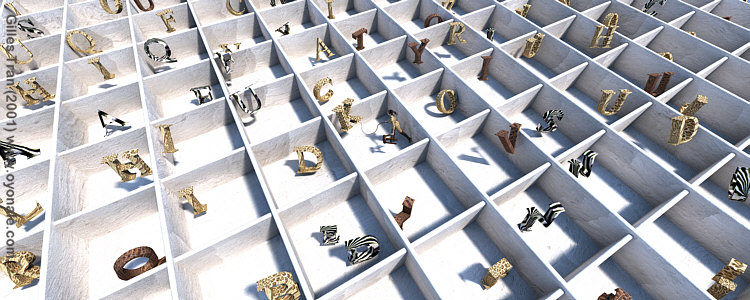 Artwork created in 2001
Renderer: POV-Ray
After a few complicated, realistic images, I wanted to do something more conceptual, more "fantastic"... and faster to make. There's nothing much to this image. It uses radiosity, Vicky with boots, a leotard (both from Victoria Clothing pack), a whip I made with Amapi and a stool found at Renderosity.
All letters are text objects but the K, which was created in Amapi and textured with UV-mapper.
The soft shadows are overdone but it's fantasy after all.