Oyonale - 3D art and graphic experiments
An idol (2001)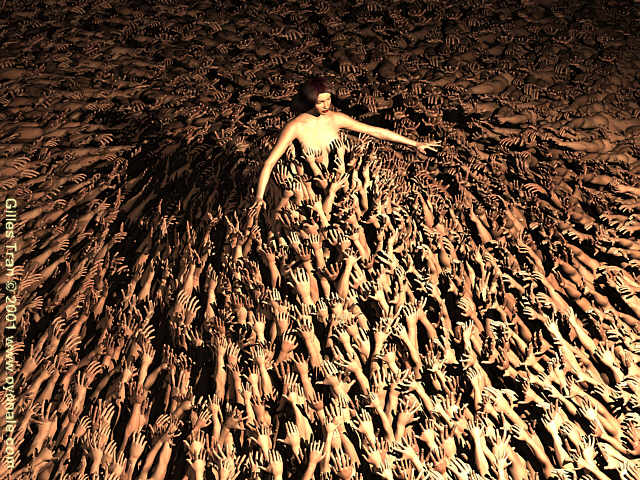 Artwork created in 2001
Renderer: POV-Ray
Of course, this picture is very ambiguous. It could be a dream (being loved by so many people) or a nightmare (the people who love you may crush you in the process, or maybe it's not about love at all). I didn't want the picture to be sexual, so I did some Poser mammary reduction and ended up hiding the breasts altogether.
10 different Poser hands, 12000 copies of them in two layers of 6000 each.
The 2001 version uses DAZ's Victoria and Michael (for the hands) models. Hair by Kozaburo.