Oyonale - 3D art and graphic experiments
The streets of the Serengeti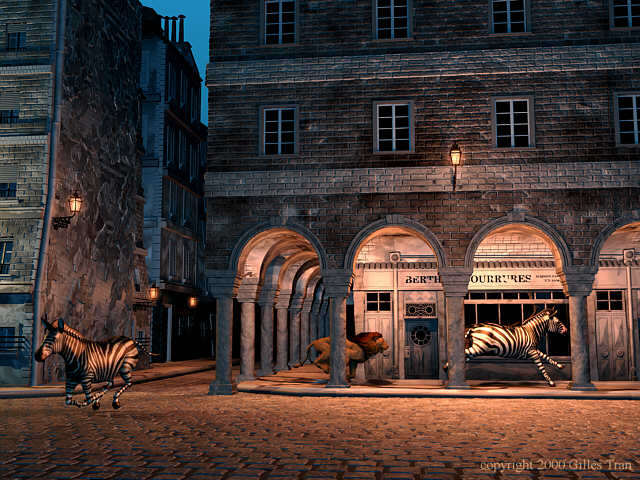 Artwork created in 1999
Renderer: POV-Ray
This image used a lot of macros for the windows, cobblestones, columns, arches etc.
The zebras and the lion are Poser animals. The lion texture was redone from photos, since the original Poser texture was really bad.
The Serengeti is a natural park in Tanzania. Gary Larson (The Far Side) used to make pictures about it, like in the "Poodles of the Serengeti".