Oyonale - 3D art and graphic experiments
The swing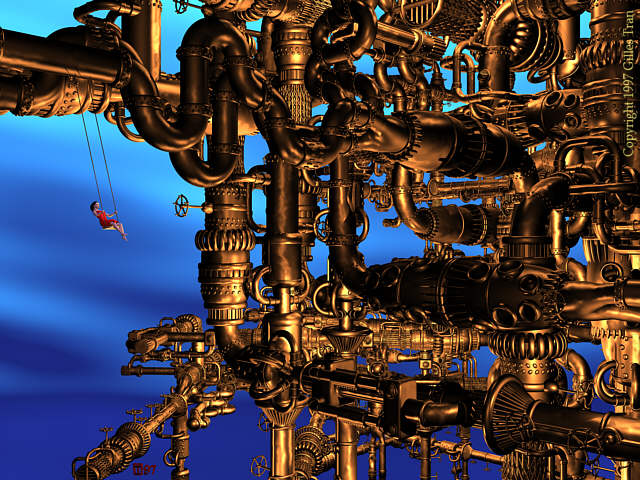 Artwork created in 1997
Renderer: POV-Ray
Setting up all this tubing was easier than it seems. The trick was to create first an "alphabet" of pipe sections : 7 types of pipe elements were defined, each one with its own smaller tubing, rings, rivets, wheels and openings. These "letters" were assembled into "words", and these words were assembled into "phrases". The whole scene is made up of 7 "phrases", with different sizes, rotations, and locations.
Each length of pipe has a "body double" consisting of a cylinder of exactly the same length, to be used during testing. That speeds up considerably the test runs.
There are around 100.000 objects in the final scene and 84 light sources : it was necessary to turn off the light buffers (-UL), otherwise the scene would still being parsed !
The picture has been updated in 1999 so that it could use a better Poser character.